Imagine bathing in a hot open-air swimming pool surrounded by fresh snow. Or a powerful water jet to massage the back of your neck.
Or a 90° sauna immediately followed by a dive into icy water.
The Prés-Saint Didier Spa will indulge you with sensations of pure pleasure.

If in addition to the pleasure of the water you are also seeking the benefits of its therapeutic properties, a stay at the Saint Vincent Spa is an absolute must.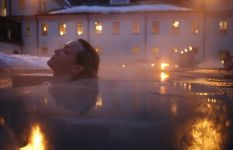 from € 115,00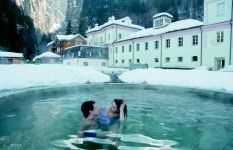 from € 107,00